Online Donation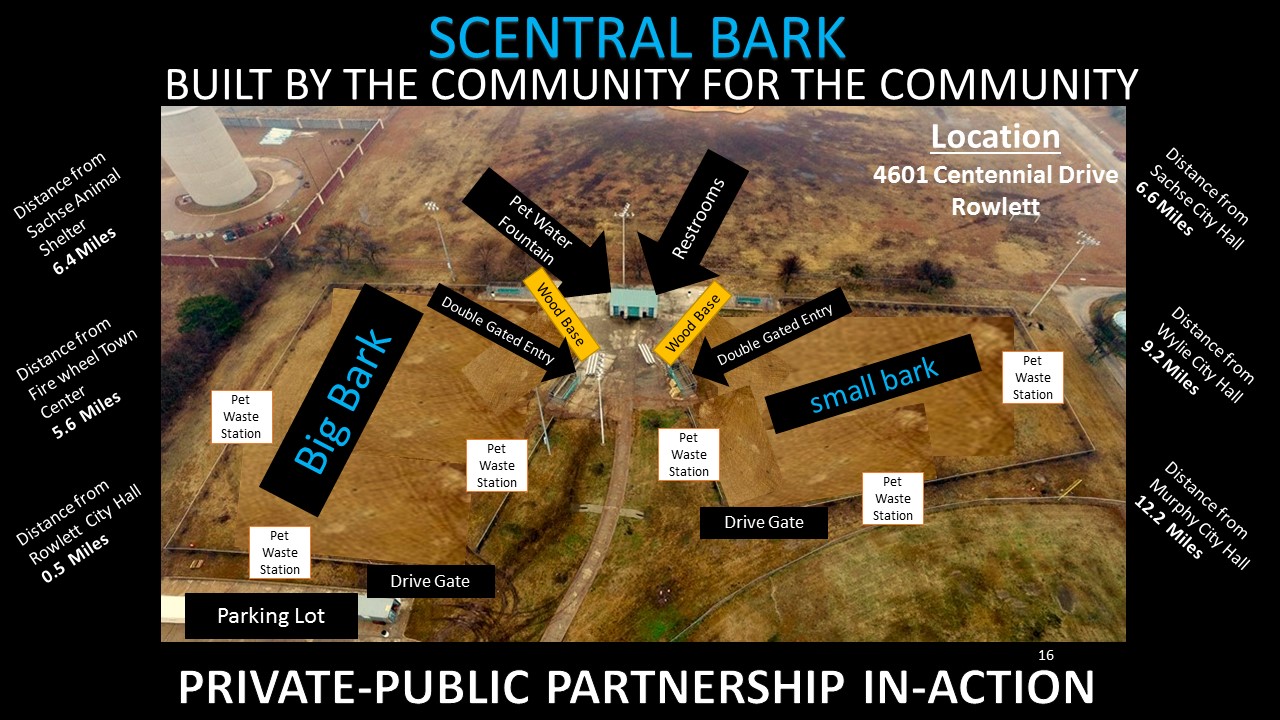 The Scentral Bark will be constructed hrough private tax-deductible donation. We have compiled various sponsorship opportunities for business and private citizens. These opportunities feature premiums from an exlusive Car Magnet(s) to a customized 40" X 20" sign(3 Lines Letters & Numbers Only) placed in SCENTRAL BARK for a term of one (1) year.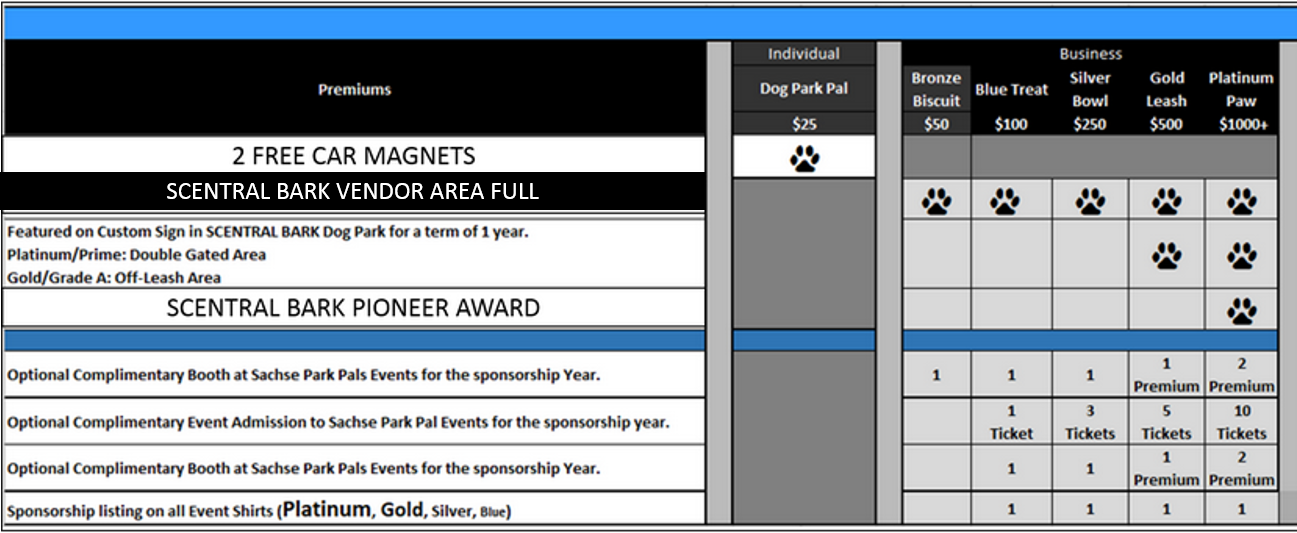 SCENTRAL BARK will be located at 4601 Centenial Drive, Rowlett.
* Note Sponsorships must be received and paid in full 3 weeks prior to an event to be listed on the event shirt.
If you have any questions or would like to volunteer to help with thse cause, you can contact us at dogpark@sachseparkpals.org
T

hank you for your support
Sachse Park Pals Dog Park Committee